Gabon coup leader Nguema sworn in as transitional head of state
Gabon's new military leader was sworn in as the head of state on Monday, less than a week after ousting the president whose family had ruled the Central African nation for more than five decades.
General Brice Clotaire Oligui Nguema took the oath in the presidential palace in front of a packed, boisterous room of government officials as well as military and local leaders in Gabon's capital Libreville. Oligui, a cousin of the ousted President Ali Bongo Ondimba, served as a bodyguard to his late father and headed the republican guard, an elite military unit.
Speaking to a standing ovation on Monday, Oligui said the military had seized power without bloodshed and promised to return power to the people by organising free, transparent and credible elections.
"With the new government, made up of experienced people, we're going to give everyone a chance to hope," he said.
The mutinous soldiers who toppled Bongo last week said he risked leading the country into chaos and they then "unanimously" designated Oligui president of the transitional committee. Bongo, who had been president for 14 years, was ousted hours after being declared the winner of a vote that was widely seen as rife with irregularities and lacking transparency.
While the coup was celebrated on the streets of Gabon, it drew condemnation from the African Union and the international community.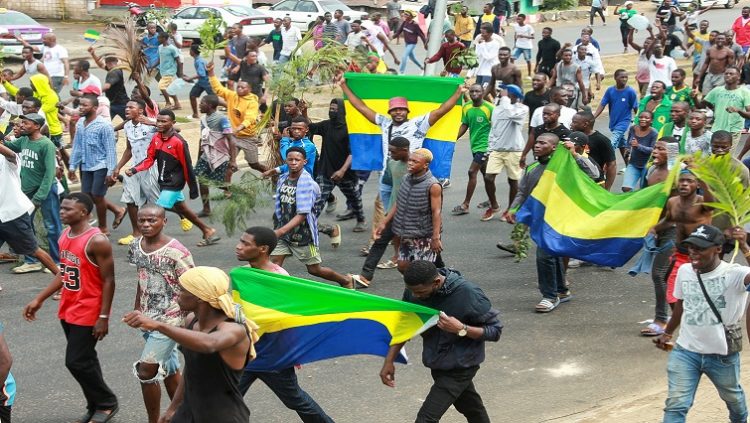 The speedy swearing-in of Oligui will create perceptions of legitimacy and consolidate his power to deter potential opponents from challenging his rule, said Maja Bovcon, senior analyst at Verisk Maplecroft, a risk assessment firm.
"It is also likely intended as a means to restore investor confidence by conveying the message that he will not waste time in returning to business-as-usual and democratic rules," she said. However, the fact that he plans to rewrite the constitution and electoral code means that the transition period will likely take months if not years.
Bongo had served two terms since coming to power in 2009 after the death of his father who ruled the country for 41 years, and there was widespread discontent with his family's reign. Another group of mutinous soldiers attempted a coup in 2019 but was quickly overpowered.