Fears of more flooding as Pakistan death toll crosses 1,400 
Floods caused by record monsoon rains and melting glaciers in Pakistan's northern mountain regions have so far claimed the lives of more than 1,400 people, and affected an estimated 33 million more, washing away homes, roads, railways, livestock and crops. Damages are now expected to total more than $30 billion — triple that of an earlier estimate of around $10 billion.
Authorities are scrambling to evacuate people from the flooded areas of Sindh as meteorological department said moderate to heavy rainfall are expected in multiple districts of the province in the next 24 to 72 hours. At least 638 people have died in the province, including 274 children.
READ ALSO – William Ruto sworn in as president of Kenya
A key power plant in Sindh's Dadu district, about 335km (about 200 miles) north of the provincial capital Karachi, which supplies power to millions faces a growing threat of flooding, authorities said.
Close to a million people have been rendered homeless, many of them sleeping in the open on highways and higher planes.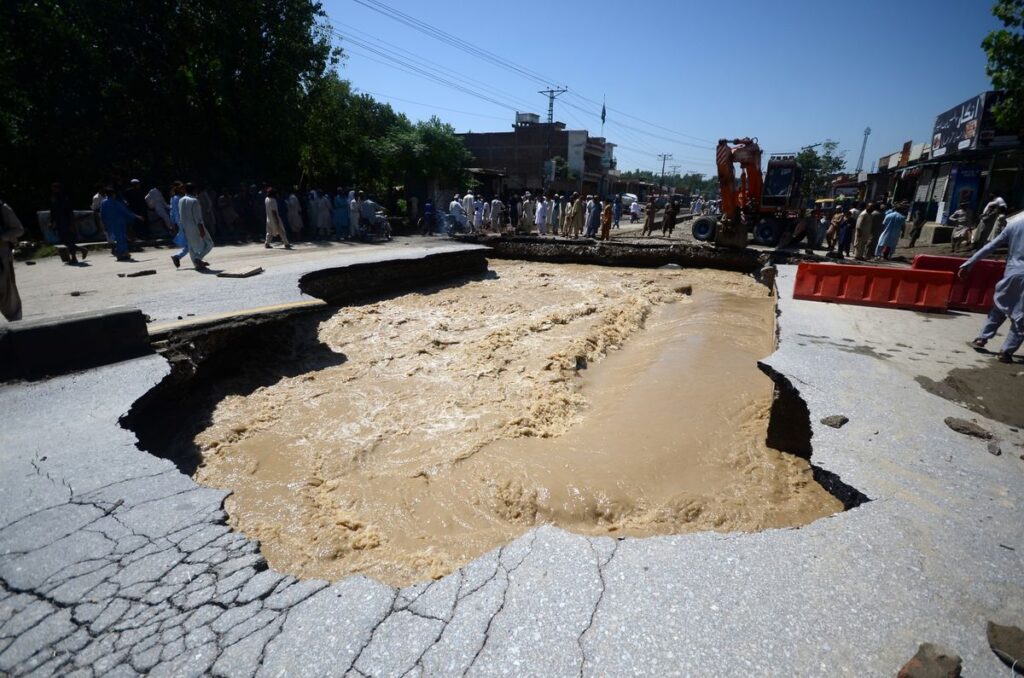 A report in Dawn said that the highway linking to Quetta has been closed due to the overflowing of rivers. Hence, several towns and cities have been cut off from Quetta, the capital of Balochistan province. The heavy flooding has also disconnected Balochistan from Punjab and Sindh because the highway that links Sukkur with Quetta and Dera Ghazi Khan (Punjab) with Loralai are closed due to the rain, said the report.
The floods have also damaged more than 1,460 health facilities in the country, and World Health Organization has said there are continuing outbreaks of various water-borne diseases, as well as the threat of increased malaria transmission among the stranded population.
Both the Pakistani government and United Nations Secretary General Antonio Guterres have blamed global climate change for worsening extreme weather that caused "monsoon on steroids," and have submerged a third of the country's land.